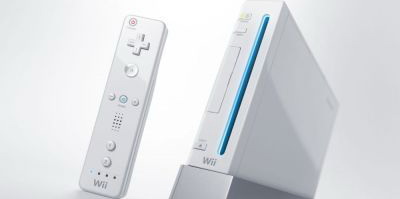 Gamers' enthusiasm for keeping fit or playing tennis in their living rooms may be on the wane as sales of the Wii console plunged in the first half, slashing Nintendo's profits and prompting the group to cut its full-year forecasts.
Nintendo said it had continued its strategy of "putting smiles on many people's faces… regardless of age, gender or gaming experience" this year. Yet there would have been few smiles in its boardroom as the gaming giant reported that net income had fallen from ¥144.8bn (£950m) to ¥69.4bn.
The falling profits were largely attributed to a fall in sales of the Wii console, as well as recent price cuts and the appreciation of the yen. The group cut its forecast for the full year from ¥300bn to ¥230bn.
The company sold 5.7 million Wii consoles in the first six months of its financial year, down from 10.1 million a year earlier. The number of games sold fell from 81.4 million to 76.2 million over the same period. Piers Harding-Rolls, a senior analyst at Screen Digest, said: "Nintendo had such a spectacular year in 2008, that the comparatives are really tough. But the Wii's adoption curve has steeply declined."
Nintendo admitted it released fewer game titles in the first six months that "briskly" drove hardware sales in the same way as the previous year. "The software hasn't been there in the first half and content has been hugely important," Mr Harding-Rolls said.
The Wii was a huge success as it expanded the computer game market beyond the "core" group of 18- to 35-year-old men with its innovative motion sensing game play, but there was talk the console had hit saturation point.
Mr Harding-Rolls said: "They have cut prices but there might be further to go. As a company they feel they can sell more consoles, but there is some saturation at the existing price. A little bit of the buzz may have subsided."
The Japanese group hopes a first cut in the console's price in September will drive sales, and has put its faith in the launch of three games: Wii Sports Resort, a new Wii Fit and an updated version of Super Mario Bros.
read other news: link